Putting my MINI Cooper S up for sale as I need to switch into a <1.2L car soon to teach my daughter to drive.  Otherwise I wouldn't be selling it. Thought I would put it on here with a lot more info than I would add to an Autotrader advert, given the knowledgeable audience.
It is a late 2013 184bhp model, with one previous owner.  I bought the car from Evans Halshaw in Edinburgh - it was the 4th Cooper S I viewed before buying as wanted to find the best of the last of the R56 models with the 1.6l turbo engine.  As part of the deal I asked for all the alloys to be refurbished.
It has been great fun to drive and I have kept it in top nick - all consumables have been replaced in my time - a list of recent stuff I can remember noted below, all work done at local garage:
- New rear OEM brake discs, pads and sensor 1k miles ago
- Uprated new vented and drilled discs with mintex pads and new sensor on front towards end of last year
- 2 new Hankook 'Mini' spec tyres on front at last service
- 2 new Hankook 'Mini' spec tyres on rear less than 6 months ago.  
- Around 6k miles ago it had a leaking front shock. 2 new front shocks, 2 new top mounts and 2 new drop links fitted.
- Laser wheel alignment done 4 months ago.  Thread had seized on one side so new track rod ends and rack ends on both sides of car + gaiters replaced and wheel alignment completed.
- Brake fluid change 1k miles ago
Cream with black roof and mirrors it has got the Sport and Chilli packs - includes mood lighting inside if you want blue/purple/green/yellow if that's your thing.  Multi function steering wheel, DAB radio, half leather, darkened rear windows etc. I also fitted a new red S badge added to the front grill today

I have owned the car for nearly 4 years. Low miles at 48,925. Service indicator showing next one due is July 2021 which should be a basic oil change as had its main one last time.  MOT is until 16/10/21.  Last year's MOT will show advisory on two tyres and low front brakes -  both of which have been replaced as noted above.
I can sell the car anytime between now and the next couple of months, so if anyone is interested but not in position to buy right away, that's fine.  Or, if you have a 1.0 - 1.2l car and looking to trade up, give me a shout!  If no interest here, I'll probably add it to Autotrader in a week or so.  Loads more photos available.  Car is located about 20 miles east of Edinburgh. Or, as I have to travel into Edinburgh occasionally for work, a socially distanced viewing can be arranged there.  Just drop me a PM.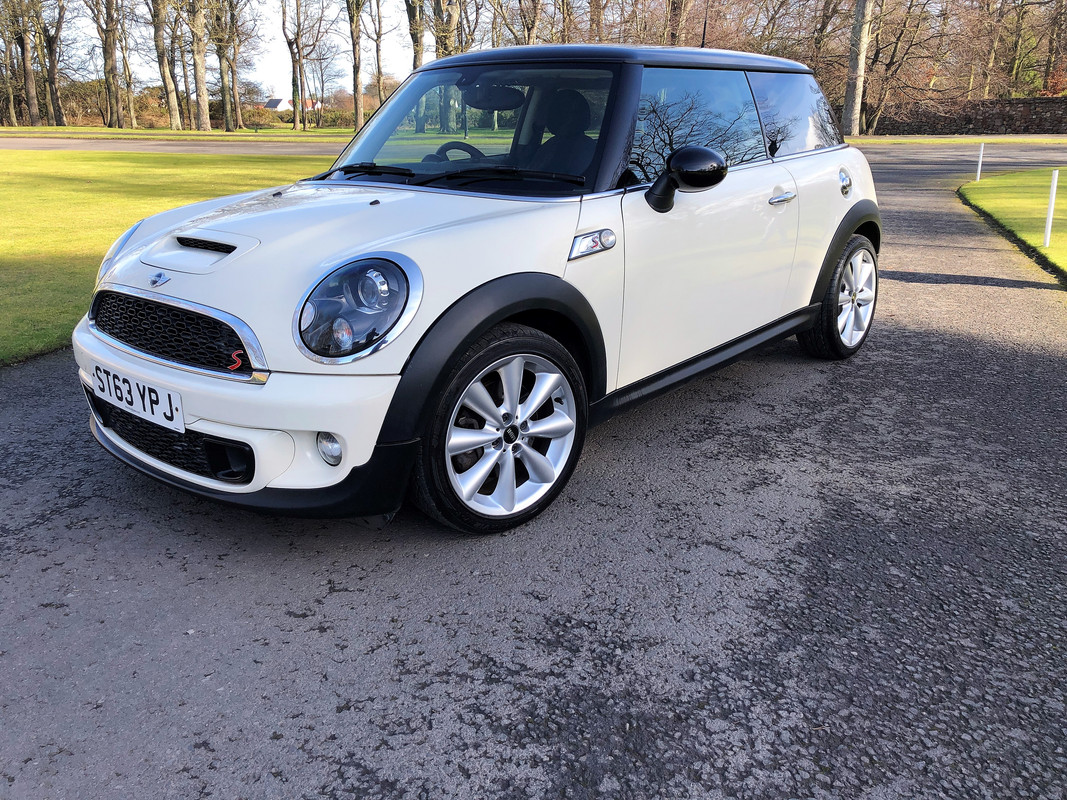 url=
https://postimg.cc/mzwPjX3p
]