Lotus S1 Elise 111s – 1999
Mileage – 77,250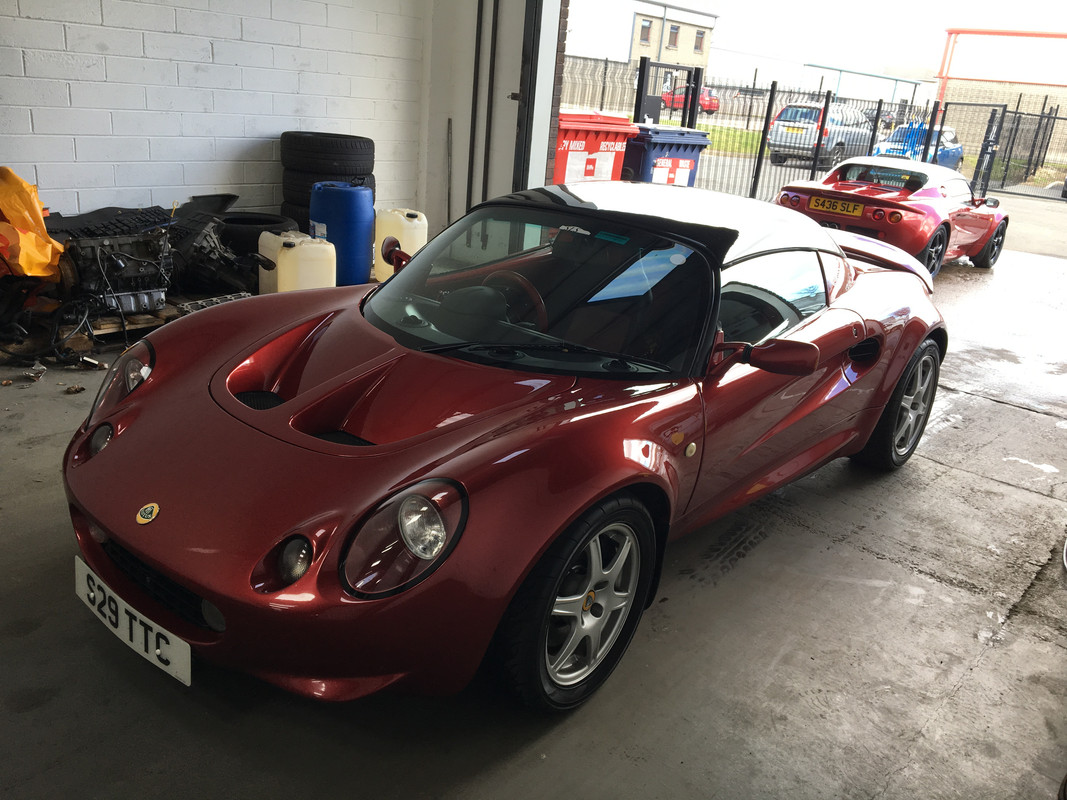 I am considering selling my S1 111S Lotus Elise which I have owned since June 2008.
An interest in cycling and two kids has meant limited use, and consideration to the money being put elsewhere.
Please see below summary of the recent history. There is a folder full of receipts and history, and happy to share any further detail required:
March 2021 – 77,200 - New exhaust fitted
August 2020 – 77,112 – Service & MOT (Advisory suspension arm corroded) – New rear coil springs.
April 2019 – 76,439 – Service & MOT – Brake calliper rebuild.
May 2018 – 75,786 – Service & MOT – C service (timing belt, VVC belt, water pump), new parking brake cable, brake pads.
May 2017 – 74,944 - Service & MOT – New tyres, new wiper blade, CV Boot clip, new headlights & covers fitted.
The car has been maintained by Craig Moncreiff, during his time at Murry Lotus and more recently as he became independent. The last work was performed by my local garage with the restrictions on travel due to the COVID situation.
The car comes with both soft top and hard top (black), and is fitted with both seatbelts and harnesses with a removable steering wheel.
The car overall is a great example, always kept in the garage and used in dry weather. The negatives are that the passenger door is suffering from the common microblistering. There is also a mark on the windscreen but has not affected MOT's. There is also age/style related wear on the car with stone chips visible on the front clam.
Should this be of interest, please contact me and I will be happy to discuss any further detail/photos, or provide walkaround on facetime or similar.
scott_cruickshanks@hotmail.com
07825 653 026